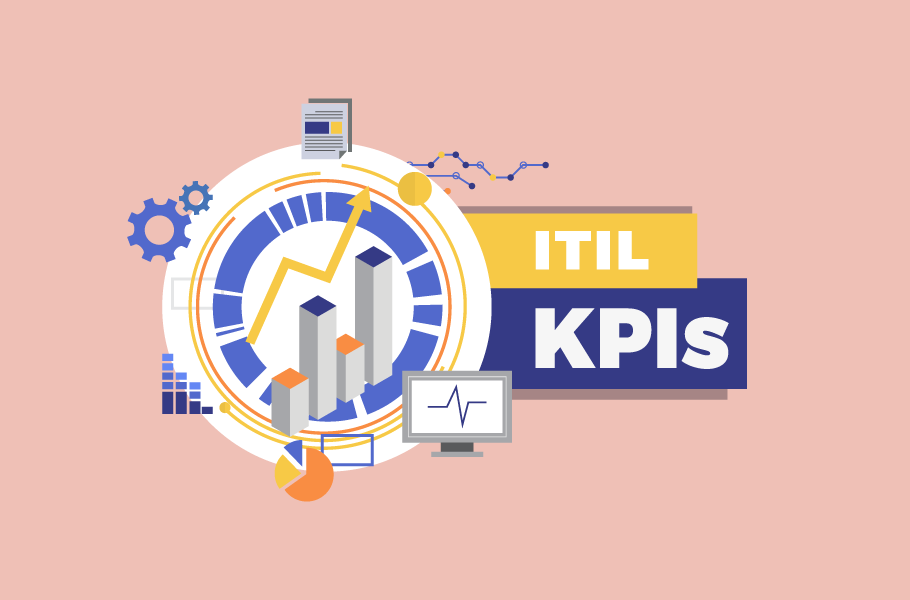 The use of KPIs to monitor the performance of the company's activities is essential to achieve better results. All managers need to measure performance to achieve the goals set by the organizations' boards.
However, the doubt about what indicators are the best to be used hangs over all managers. A good source of information is the KPI Library, which gathers thousands of indicators from different areas.
Check what ITIL KPIs are most relevant to Availability Management according to the KPI Library
This article discusses the most important ITIL KPIs for availability management, as well as their application and formula, when applicable.
1. Availability (excluding planned downtime)
Percentage of actual uptime (in hours) of equipment relative to the total numbers of planned uptime (in hours).
Planned uptime = service hours – planned downtime
Planned downtime is downtime as scheduled for maintenance.
Also known as: Service Outage Duration
Formula: [Actual uptime] percentage of [Planned uptime] Unit: Percentage
Direction: Maximize
2. % of outage due to changes (planned unavailability)
Percentage of outage (unavailability) due to implementation of planned changes, relative to the service hours.
Formula: [Outage due to planned changes] percentage of [total Outage] Unit: Percentage
Direction: Minimize
3. % of outage due to incidents (unplanned unavailability)
Percentage of outage (unavailability) due to incidents in the IT environment, relative to the service hours.
Unit: Percentage
Direction: Minimize
4. % of unplanned outage/unavailability due to changes
Percentage of unplanned outage (unavailability) due to the implementation of changes into the infrastructure. Unplanned means that the outage (or part of the outage) was not planned before implementation of the change.
Formula: [Total unplanned outage due to changes] percentage of [Total unplanned outages] Unit: Percentage
Direction: Minimize
5. % of Service Desk Availabilty
Calculation of the Service Desk Availiability over the Reporting Period.
Unit: Percentage
6. % of availability SLAs met
Percentage of availability Service Level Agreements (SLAs) met.
Formula: [number of availability SLAs met] percentage of [number of availability SLAs] Unit: Percentage
Direction: Maximize
7. % of (critical) infrastructure components with automated availability monitoring
Percentage of (critical) infrastructure components with automated availability monitoring.
Unit: Percentage
Direction: Maximize
8. % of critical business processes not covered by a defined service availability plan
Percentage of critical business processes not covered by a defined service availability plan.
Unit: Percentage
Direction: Minimize
9. Critical-time failures
Number of failures of IT services during so-called critical times. Critical time is the time that a service /must/ be available, for example for financial systems during closing of the books (at the end of month, or end of quarter).
Unit: Number
Direction: Minimize
10. Critical-time outage
Total outage from critical time failures in IT services. Critical time is the time that a service /must/ be available, for example for financial systems during closing of the books (at the end of month, or end of quarter).
Unit: Percentage
Direction: Minimize
11. Number of business disruptions caused by problems
Number of business disruptions caused by (operational) problems.
Formula: SUM (business disruptions caused by problems)
Unit: Number
Direction: Minimize
Do you want to know more about performance indicators? Then read our article: Everything you need to know about KPIs and metrics measurement