Keeping an updated database is essential to plan actions and improve the companies' results, making them more competitive. After all, they are important sources of information and knowledge about the target audience and also on companies and institutions linked to the business.
The databases may be useful to support a marketing campaign targeted to a specific audience; for managers define the most appropriate strategies for the company; or even to gather their clients' and vendors' contacts to forward messages on special dates, for example.
Thus, it is necessary to optimize the tool performance by means of a database good management to ensure that the information entered is reliable and well organized. Follow our article and check out the tips that we have separated to have a successful database management!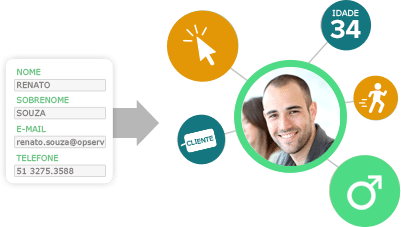 Set the information to be collected
What information about your target audience is relevant to you? Create a registration form based on what you need to know about your customer, involving information such as full name, address, phone number and e-mail address, among others. Knowing their birth date, for example, it may be nice to send cards or e-mails on the day and differentiate yourself from the competition.
Update the database constantly
It is of utmost importance to make constant updates of the database in order to ensure that all information is always correct. It is common for people to change their phone numbers, address, e-mail address, company and position, for example. Therefore, having the right information can mean more effective actions.
Have a good security system
Imagine taking months or even years to get reliable information for your business and lose it because of a computer crash? To avoid situations like this, it is necessary that the database management be done by means of a good security system. Also, another tip is to not allow free access to the database. Provide the information only to trusted people. In some cases, the tool includes client confidential information and therefore access should be restricted.
Choose an efficient database management system
As important as the database information reliability is that the system for its management meets the company's needs. Choose one which provides support in English and suits the organization's reality. OpMon, for example, enables monitoring from any device that generates data, such as networks, servers and operating systems, FTP (File Transfer Protocol) and e-mails, databases, virtual machines and electronic tax invoices, for example.
A good database management can undoubtedly optimize business processes and improve their results. Therefore, always keep the information updated and invest in an effective management system.
Related topics:
The importance of database management
How IT monitoring affects the critical processes of your company
Five examples of dashboards for your company