The Gartner Group is a consulting firm created by Gideon Gartner in 1979. Its job is to create knowledge through research on technologies, implementation of programs, consultancy, and events and gathering of solutions so that their customers can make more assertive decisions every day. These customers are divided into companies and also individual executives, reaching a total of 10 thousand, scattered across the globe.

As a good contemporary company, it has its main office located in Kentucky, United States, and more than four thousand consultants around the world. The Gartner Magic Quadrant is the major product of the company and we are going to talk about it in today's article. Continue to follow!
The Magic Quadrant
Yes, the name is not very common. However, when you understand how it works, it makes perfect sense. The quadrant is a graphical representation of the technological market for a certain period. It defines the strength within a business segment, making the qualities and failures of the most significant companies in the area of technology a lot clearer. Nevertheless, the company does not endorse any supplier, product or service depicted, not even suppliers classified as leaders in the quadrant. Its ultimate goal is to work exclusively as a research tool to make informed decisions from the specific needs of each business.
It is divided as follows:

1. Leaders: Here there can be found the most technologically advanced companies. These are those who dictate the rules within its segment for having a better view of the market and ability to carry out its promises.

2. Challengers: These are companies that are right behind the leaders. These are companies with full implementation capacity. However, they only have a market share.

3. Visionaries: At this point we have the stronger companies in research and development, the true visionaries. However, they often fail to have the technology – or simply are not able to perform what is promised.

4. Niche Competitors: The companies in this quadrant are those that focus on certain characteristics of a market. Just imagine an automobile company focused only on 4 × 4 cars for trails. It differs from an ordinary car manufacturer.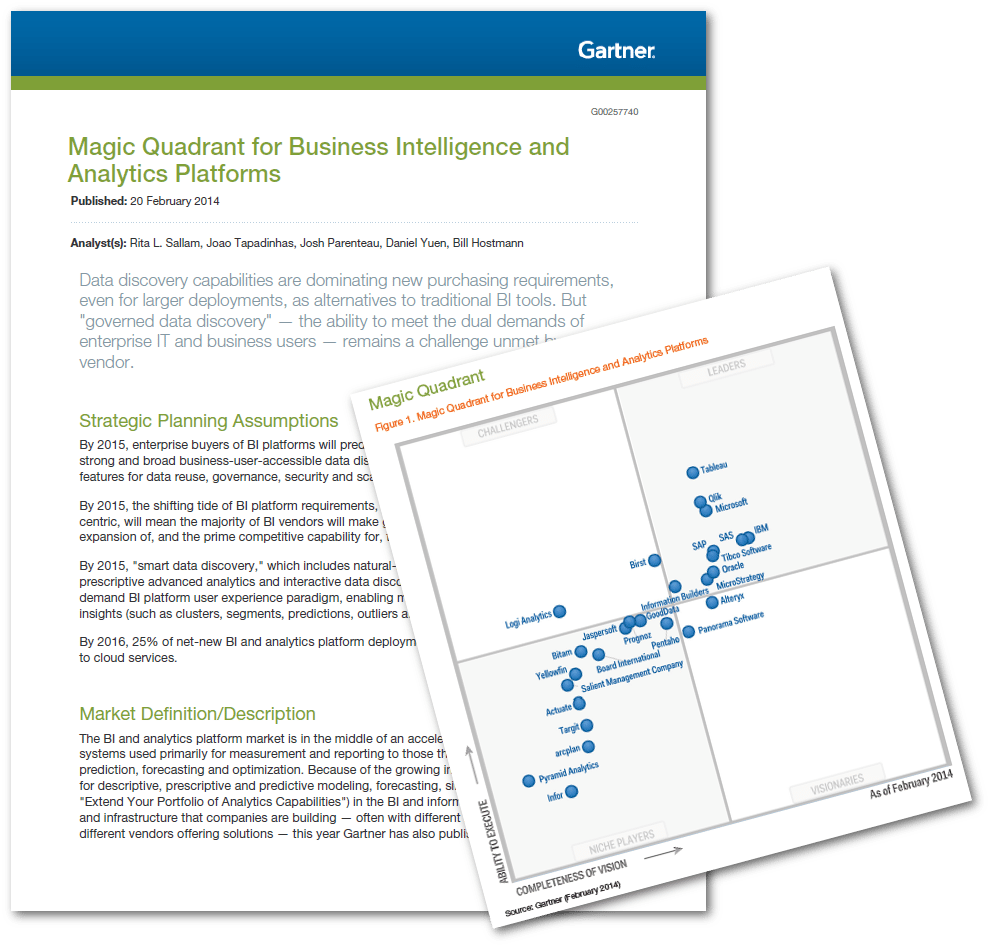 Advantages of Usage
Analyzing how the quadrant sets the market through a series of researches, it becomes easy, both for companies and for autonomous individuals, to analyze the progress of a given market. Imagine how a popular focus company, based on this research, could reach the goal to change their business, trying to succeed in a niche segment – with more sophisticated products with higher added value.
Precautions of the Magic Quadrant
Despite representing a good guide to rely on finding suppliers or solutions, it is important to be aware of some points when checking the quadrant. It is essential to note the date on which the survey was done. With the current dynamic market, analyzing an outdated quadrant will result in an inaccurate survey. In addition, the more companies of a sector are set out there, the more complete the end result will be.
Don't focus on just one specific quadrant, use multiple ones. That way, you can make a historical reading of a sector, offering an even more efficient analytical conclusion. Remember also to stay tuned to your main market: Brazil. Since the research is made on a global level, great are the chances of not getting the expected result, while following some path looking at the global data.
So, did you like the Gartner Magic Quadrant? Be sure to take a look at another of our articles: Predictive Monitoring or Advanced Analytics!