Learn about the main services of Cloud Computing
We have heard a lot that cloud computing is the future and that in a few years people will not spend money in proprietary computing resources. They will contract cloud services to meet their needs instead. The complex part related to management, maintenance and updating resources shall be under the responsibility of large companies as Amazon AWS, Google and Microsoft.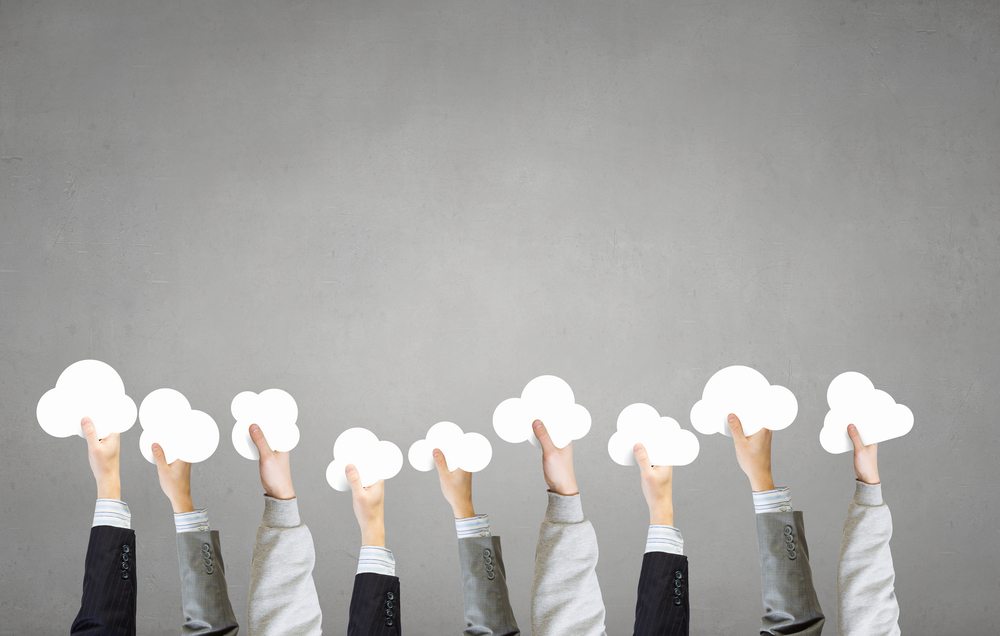 Despite being correct, this statement has a serious mistake. Cloud computing is not the future, it is the present. Many companies already use this type of service. Knowing the existing possibilities may help choosing the ideal service for you.
When we talk about cloud computing there are three major trends: Software as a Service (SaaS), Infrastructure as a Service (IaaS) and Platform as a Service (PaaS). Although subtle, there are differences between these three modalities.
SaaS
This is the model where the software is hosted in a server and its licenses are distributed among several clients that access their individual accounts to use a product. So the software is sold as a service that includes infrastructure + licenses, paying only to use it.
It is also recurrent the break-up of features of an application in several additional modules, and the client hires only those they are going to use. A classic example is Microsoft Office 365.
IaaS
In addition to the software, the whole IT infrastructure can be contracted as a service. The companies no longer need to invest in computing capability, servers, databases or storage. They may contract them only as a service and, therefore, without capital expenditure. Many companies in Brazil and worldwide are closing or selling datacenters to use the services of companies as Amazon AWS.
Thus, proprietary datacenters are out-of-date. When you calculate the TCO (Total Cost of Ownership), it becomes cheaper to use external services than spending physical and human resources to manage IT equipment, which often is not the core business of the company.

Example: The software we develop, for example, (OpMon) is available to be used in the infrastructure of Amazon.
PaaS
This last model is less popular, but guarantees that we have a more customized and easier to configure service. Sometimes we need very specific features, where a SaaS service will not be enough to meet our needs. So we contract a platform service, with the freedom to make some customizations in the software and leave it with the look we need. Thus, development resources are made available so that companies are able to develop their applications without starting from scratch. For this type of service there is, for example, Google App Engine.
Advantages of cloud computing
Now that we know that there are three main modalities of cloud computing and what they are, it is necessary to understand the advantages of putting such an important service of your company in the hands of another company. Understand why it is simpler, and often cheaper, not to expend resources and use them only as a service. See some advantages:
1. Most of the time, with the price of a server you are able to contract a cloud service for years and, when you need to update the server, you just need a click, instead of a physical upgrade in the machine.
2. Cloud computing companies take on the task of making backups for you and ensuring the stability of your service.
3. You pay for what you consume, so there is no need to buy a mega-machine because your demand will increase in six months or in specific times of the day; you increase the processing as you need it.
4. If you experience an access peak, the cloud service is able to scale automatically, guaranteeing the access quality to users.
5. You have access to your cloud services anywhere.
6. It is easy to share your data and services with others.

Although this is a subject that is not over with only one article, these advantages are enough to show the potential of cloud computing and they are basic for you to start to understand that cloud computing is the present and the future. For companies that still do not use cloud resources, it is better to start with solutions that are widespread as e-mail platform (corporate Gmail), software suite (Office 365) and storage (Amazon AWS or Dropbox).

Related article: Discover the main services of Amazon AWS