A demand for highly available and performative systems is increasingly required in business level and in juxtaposition, the IT environment is increasingly complex. IT managers need a platform that will render them subsidies to identify points of failure, monitor the availability, performance, estimating losses or even extracting reports, but with a vision of an entire business in order to enable the understanding of the IT alignment with the business of the organization.

Demonstrations of the impact of IT infrastructure in business operations usually is not an easy task, even if the organization already functions on one or more monitoring platforms. The difficulty lies in the representation of various monitoring functions such as the business service. Using a service catalog, comprising services consisting of monitoring attributes, can surely cease to be a "mission impossible".
Imagine the electronic invoice service during periods of downtime, it affects the issuing and receiving of invoices, hence, generating financial losses, customer and suppliers dissatisfaction. This service will reckons from the availability attributes of government authorizers to the e-mail service that receives the confirmation issued by Invoice. Besides this, it still requires a data connection, the core network, servers, applications, databases, storage, that are supposedly being monitored.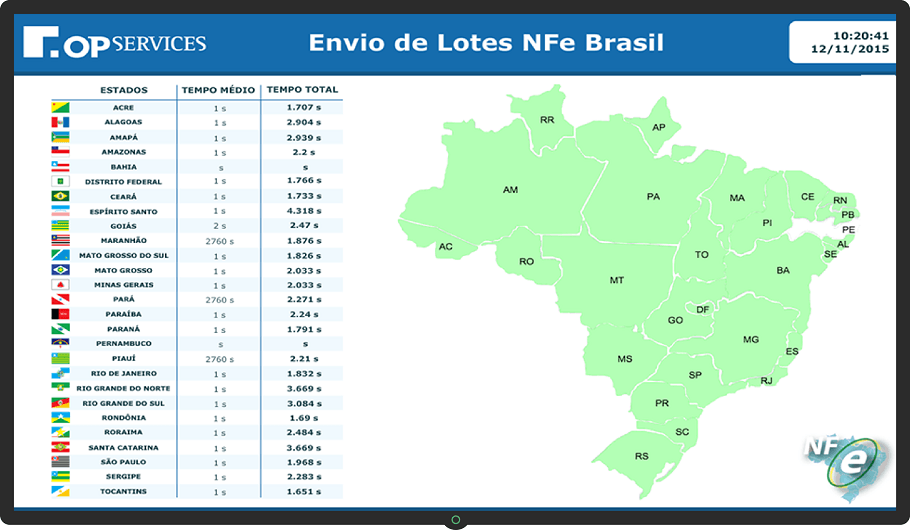 In OpMon, you can define which attributes will comprise the monitoring services of the service catalog. After the elaboration of the service catalog, it is also possible to define parallel monitoring attributes, representing a high availability environment, in which the unavailability of one or more servers or applications, will not purport the unavailability of the service. You can also determine the amount of financial loss per hour, set the hierarchical structure of the service, as well as technicians in charge of the same, calendar, seasonality, percentage of affected users, key users, business processes contemplated and the individuals responsible for the business.
The service catalog represent the viewpoint of the business, making it easier to verify the services offered by the IT staff, the points of failure of the services, the availability of each service or monitoring attribute that inherent to the same. In addition to these resources, the extraction of financial losses reports, availability and capacity of the service, will provide elements to managers, that will assist in the direction and verification of potential investment needs in the IT environment.