Indicators to decide for server virtualization or not
The possibility to invest in servers hosted in the cloud and thus obtain benefits related to IT infrastructure have led many companies to adopt server virtualization without properly assessing the real needs and the impacts caused by this change.
Evaluating some variables can lead to different conclusions from what the market preaches, so before adopting server virtualization, keep an eye on these 6 variables: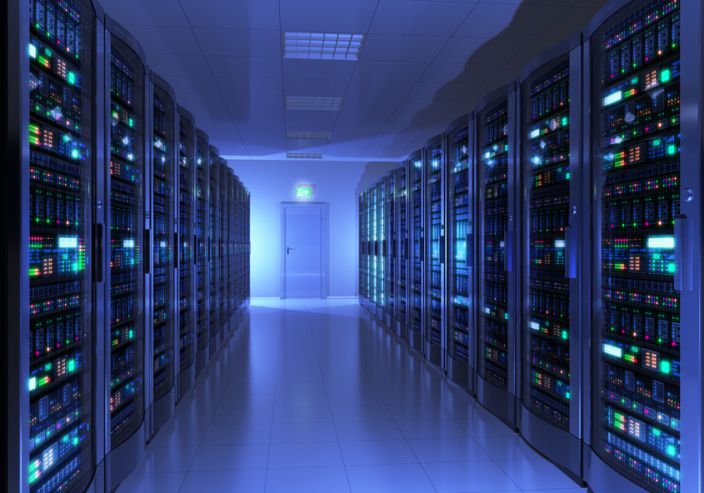 01. Is there a real need for server virtualization?
Companies with simple business processes, which do not require large amounts of applications, data and other resources, can give up server virtualization to ensure the company operationalization even when the internet is not available.
On the other hand, large enterprises, which require an elaborate IT infrastructure, don't work the same way and should evaluate which applications can be kept in virtual servers and which ones can be hosted on local servers.
The cost issue should always be considered, because small and mid-sized companies can benefit significantly more in this regard compared to large companies that already have a sufficient scale to have large cost reduction with their own infrastructure.
02. Is there a real simplification of business processes?
Another issue to be evaluated before you opt for server virtualization is whether there is actually a processes simplification or you're just doing what's trendy. There is a high investment involved and it should be justified with the optimization of physical resources and staff, in addition to the time that the company takes to process all the information.
03. Will the support for virtualized servers be constant?
Local servers require a local IT staff, prepared for any eventuality. Virtual servers require an IT staff as well, so if you have an external solution, you will need a full-time qualified support. If this is not possible, your company is at risk of being paralyzed for long periods of time, so make sure to check with the supplier how you will get support in emergency situations.
04. Is server virtualization really safe?
According to data from Symantec, 40% of CEOs and 42% of CFO's don't feel safe in virtualizing business-critical applications due to fear of lack of security in data storage, because is it possible to lose all the company's information in a few seconds, if there is a critical failure.
If security is a priority in server virtualization in your company and your IT staff is proactive in the search for more effective ways of keeping your data safe, virtualization can be the best thing your company has ever done. On the other hand, if it is not ready for this level of security, the best thing you can do is to wait and raise reliability levels and then invest in server virtualization.
05. How will your business be impacted by server virtualization?
For server virtualization to be a positive change for your company, you need to evaluate the impacts that it will cause in your activity. Cost reduction, productivity, competitive advantage, process improvement, greater agility in information processing, this must be evaluated and weighed to see whether it is really worth investing or it is better to keep the local servers and focus investments in other improvement points for the company.
Cost reduction is important, however, is not the main item that should be evaluated when adopting server virtualization. What you must evaluate is whether the impacts generated by server virtualization will be so positive that they will exceed the investment required for this change.
06. Virtualization Management
IT governance provides best practices for the management of all IT assets, virtual or local. Regardless of your choice, it is important to have a proactive management of all your servers. It requires the use of a solution to monitor this infrastructure. With OpMon, we have helped many companies manage all physical or virtual infrastructure. It is extremely important to demand suppliers to prepare contingency plans that solve any problems, keeping the core business of the organization away from failures in the technology area. To learn more about our solution, click here to read more about how OpMon can help manage physical or virtual servers.