OpMon for Oracle
OpMon for Oracle is a service offered through a partnership between OpServices, specialist in IT management, and Advanced IT, specialized in infrastructure services focused on database. Through such partnership, it is possible to perform the remote monitoring of the database and visualize the KPIs managed through dashboards.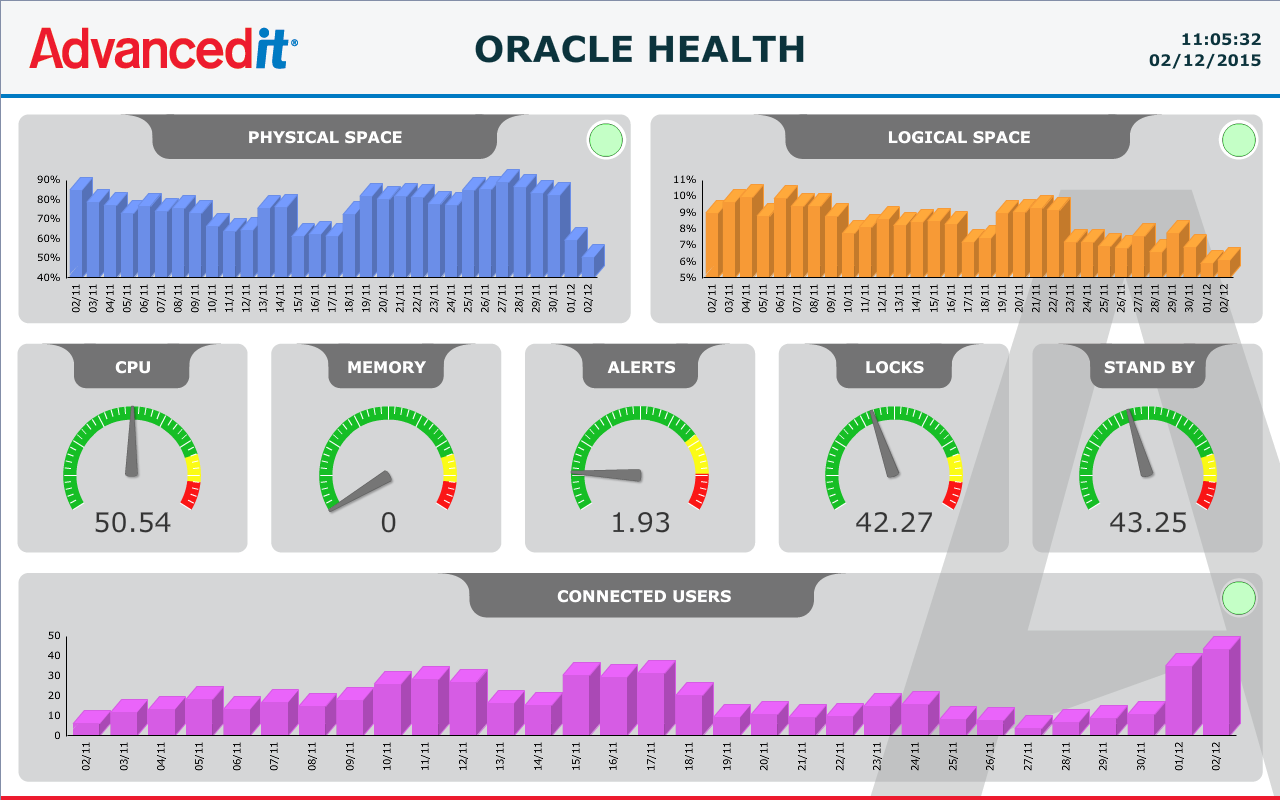 antecipe-se aos problemas no seu banco de dados Oracle e facilite a tomada de decisões!
Benefits
Reduce costs
Allotment of DBA team
Correction of incidents
Assure data availability
Control safety
Administer in a preventive manner
Knowledge on behavior of objects
Anticipation of possible risks
Meet the organization's terms
Internal team may focus on business matters
How the service works
Step 1: The client contracts OpMon for Oracle through Advanced IT, OpServices, or their partners.
Step 2: Implementation and configuration of the indicators for OpMon access.
Step 3: The client receives the dashboards through a business view that facilitates the management of the database and the decision making.
Managed Oracle database KPIs
Management and storage
Privilege management
Call management
Environment management
Performance management
Data physical safety
Software management
Alerts via e-mail
In addition to the view of KPIs in dashboards, it is possible to receive alerts by e-mail of the incidents in Oracle database. The information contains the details of the services that are in alert such as time, host, location, status, etc.