Understanding the importance of performance indicators or KPIs (Key Performance Indicator)
Managers who pursue the growth of their company need to keep in mind what should be measured and monitored to determine if performance is going well. For this purpose, KPIs are used, presenting quantitative values and making it possible to measure what is being executed.
These indicators also enable data management to meet organizations' goals and drive them to success. To understand how to use KPIs and improve your results, keep reading!
Align performance indicators with your business objectives
There are endless KPIs that can be adopted in your business. This varies depending on your industry and the culture of your company. Defining which metrics are consistent with your objectives is critical to analyzing the data to meet your goals.
Try to consider some KPIs such as:
ROI (Return on Investment): This metric calculates how much income your company gets for each amount invested in the business.
Customer Lifetime Value A performance indicator that calculates how much a customer spends during the time of relationship with your company.
Besides such KPIs, you could also take into account sales volume, profit margin, satisfied employees, on-time delivery, among many others. Here, the important thing is to define which indicators comply to your company and its objectives. If a KPI is unrelated to any purpose of your company, do not use it!
Use the KPIs for strategic decision making
Performance indicators are important because they provide a true diagnosis of your company, since they point to concrete data and not just assumptions. The more you know about your numbers, the easier it shall be for you to strategize for market positioning. This is because the indicators present predictability and contribute to decision making.
Keep track of your KPIs and stay on track for your strategic goals.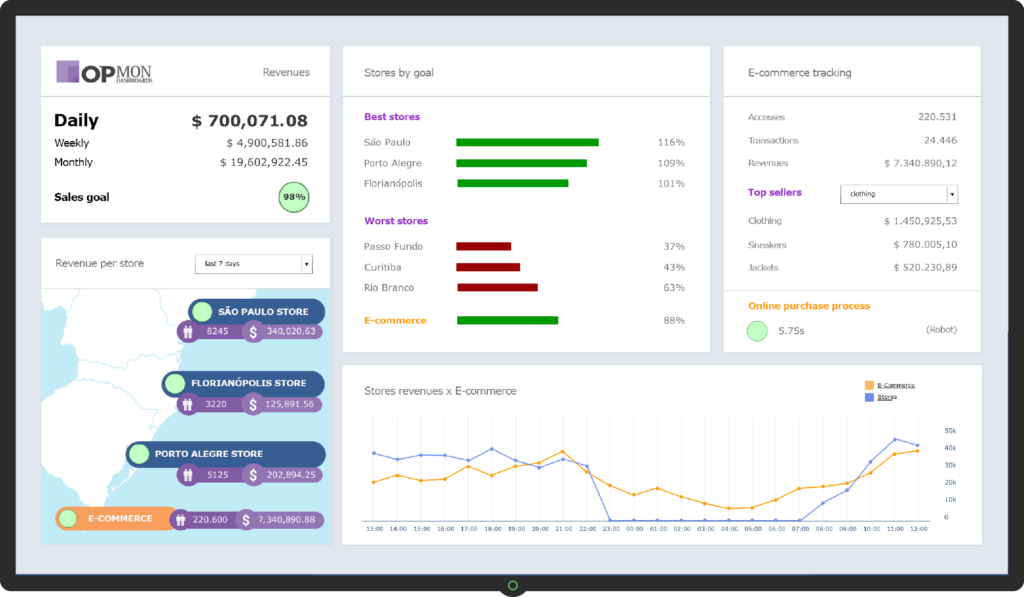 Use simple, measurable metrics
There are two ways to make mistakes when tracking KPIs: One is to completely ignore the performance indicators (and believe me, many entrepreneurs do this!). And the other is to track exaggerated and unnecessary data. To avoid the second error, give preference to simple, measurable and easy-to-understand metrics. Avoid complex formulas and exaggerated data as they may disrupt your understanding and decision making.
Also, remember that it is important to have your team informed about the overall performance of the company and specific industries. Therefore, it is important to have easy-to-understand data so your employees can clearly understand your goals and points to focus on. One way to do this is with Visual Management.
Visual Management to monitor indicators
The term Visual Management (Tableau du Bord) emerged in France in the 1960s as a document presenting financial and non-financial indicators to facilitate decision-making. Today, it is widely used by companies that want to give visibility to their indicators.
In this way, all employees have access to the company's goals in a simple and visual fashion. Usually Dashboards are used to automate this process because the data are updated in real time. Although some managers prefer to have their numbers kept confidential, remember that it is important to have the entire team aligned for a common purpose.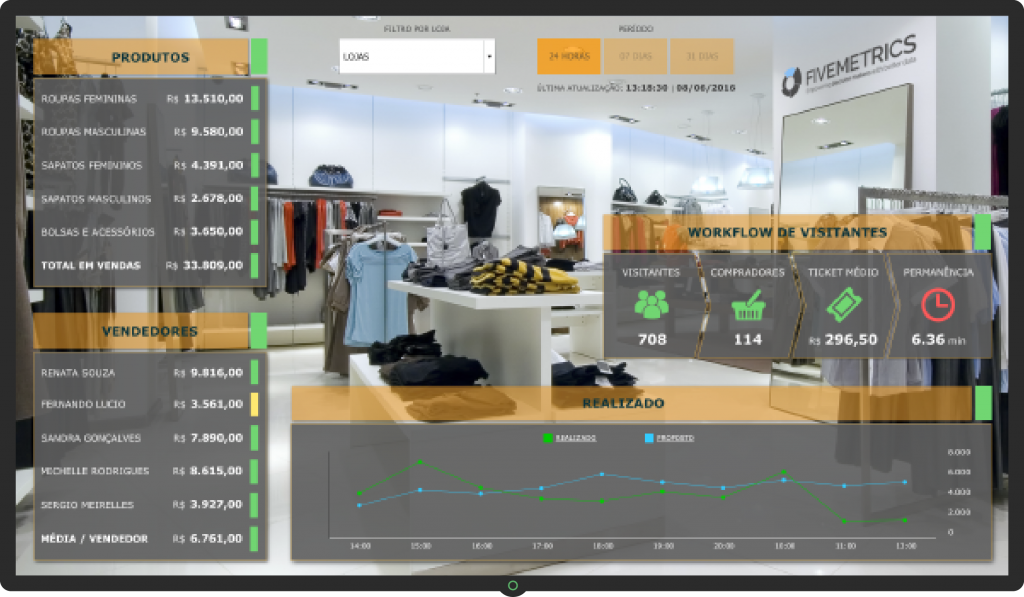 Companies of all sizes can benefit from using performance indicators: Small businesses or startups can gauge the feasibility of your business. Medium-sized enterprises should use KPIs to calculate the speed of their expansion.
Finally, large companies have the ability to manage their departments, measure what is being achieved and what growth difficulties to track through performance indicators. Do not waste time and start adopting KPIs in your projects right now!